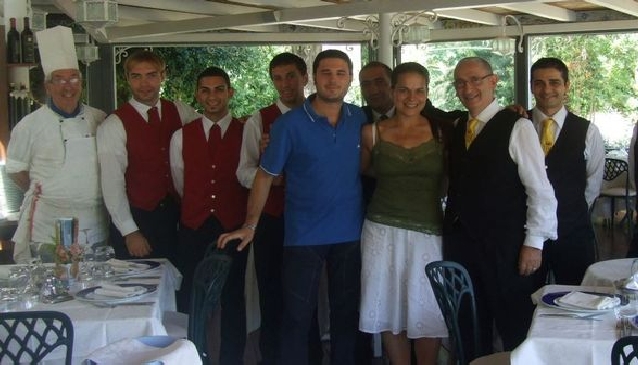 Paying Lip Service to Lipari
Arts & Culture
Lipari's cathedral has a beautifully intimate interior, and its Norman Cloister, was overwhelmingly
We here at My Guide Sicily are committed to getting out and about in our destination to provide you with specialist Sicilian information and inspirational ideas. Besides, it's a good excuse to treat ourselves to the plenitude of delights our island offers! Accordingly, we recently visited Lipari, the busiest and most diverse of the Aeolian Islands that cluster around Sicily's triangular form. We opted to visit for a weekend in July, the best time to sample all the simple things to do in Sicily, when temperatures sizzle at over 30 degrees centigrade, and the cobalt blue of the Mediterranean Sea is most alluring.
Having driven to Milazzo, a port in the north-east of the Sicilian mainland, we took a futuristic-looking hydrofoil across to Lipari, mesmerised the entire way by the blinding paparazzi sparkles blazing across the Med, and the chaotic waves left reeling in our wake. After fifty minutes – less than half the time it takes a standard ferry – we arrived Marina Lunga dock, a bustling hive of activity where opportunistic locals shower fresh-faced tourists with offers of accommodation, boat trips, scooter rentals, and more. We politely declined.
We made our way towards the cobbled street of Corso Vittorio Emanuele, our hope being to find the island's duomo (cathedral) and castle walls, behind which sits the fantastic Museo Eoliano, the second most important archaeological museum in Europe.
The cathedral's beautiful and intimate interior, as well as its Norman Cloister, was overwhelmingly impressive, while the archaeological remains between the cathedral and castle walls were also fascinating, including Greek and Roman tombs, and the ghost of an amphitheatre.
Our descent from the castle walls took us past Da Fillipino, a deep pink restaurant surrounded by a kaleidoscope of flowers and trees, where we decided to take lunch. A warm welcome greeted us on the restaurant's outdoor terrace, on which we were shown to a table surveying a magnificent view of the castle. We enjoyed a selection of freshly baked breads and thirst-quenching water before asking our waiter, Antonio, for Tagliolini ai Frutti di Mare (con ricci), a divine starter dressed in a fruits-of-the-sea sauce that included octopus, shrimps, mussels and ricci (sea urchins).
For own main course we chose Ricciola a Chiotta, a dish featuring Umberjack (fish) in a delicious tomato and caper sauce that we were compelled to mop up with all the bread we could lay our hands on. The whole thing was immaculately presented and cooked to perfection. We finished with an amazing cherry sorbet along with a couple of cheeky pastries swimming in crèma pasticera (a kind of custard cream), and then, finally, a local dessert wine called Malvasia. Overall, the staff were magnificently attentive, and the setting perfect.
We spent the rest of the day wandering around Via Garibaldi and down to the dock of porta marina, retiring eventually to our hotel, La Pinneta, which is ideally located above the yacht harbour of Pignataro. The rooms are tastefully furnished and the bathrooms feature hydro-massage showers that are quite the delight.
After gawping open-mouthed at an inspiring sun-kissed view during breakfast on the hotel's terrace the following morning, we set off to see Lipari's beaches, of which our favourite was the Spiaggia Bianca because of its fine mix of pebble and sand. After a lengthy spell there we headed for a late lunch at E'Pulera, a romantic restaurant that sits in a beautiful courtyard garden, offering a selection of classic Aeolian dishes. We satiated ourselves on possibly the finest swordfish on this planet before stepping back on the boat towards Milazzo, bringing our idyllic weekend to an end.